Port Protection is a reality television series that follows the lives of the residents of a remote Alaskan village. The show has been on the air since 2015, and it has given viewers a glimpse into the challenges and rewards of living in such a harsh environment.
In some of the world's most unforgiving landscapes, one can discover breathtaking beauty. This truth is vividly evident in the lives of the Port Protection community, a tight-knit group of approximately 100 individuals residing in the northwestern expanse of Prince of Wales Island, Alaska. Devoid of law enforcement, governmental oversight, and modern transportation, these locals depend on their own resourcefulness to sustain their way of life, which is characterized by its inherent risks but also its unique and captivating beauty.
The cast of Port Protection has changed over the years, but some of the original members are still there.
Port Protection Cast: Where Are They Now?
Gary Muehlberger: Gary is a self-taught subsistence survivalist who has lived in Port Protection for over 30 years. He is known for his skills in trapping, fishing, and hunting. Gary is also a talented artist and has created many sculptures and paintings. On March 17, 2021, the Alaskan State Troopers received reports of a fire at Gary Muehlberger's residence. Severe weather conditions seemed to impede the efforts of authorities to promptly contain the blaze. Subsequently, residents in the community lost sight of Gary and grew concerned that he may have perished in the fire. A few days later, the discovery of human remains at the fire site deepened their fears, reinforcing the belief that the 75-year-old reality TV star had tragically lost his life. It was officially announced by authorities on March 25, 2021, that Gary had indeed succumbed to the accident. This news brought sadness to many who had come to admire him through his television appearances.
Curly Leach: Curly is a retired fisherman who has lived in Port Protection for over 20 years. He is known for his dry wit and his love of telling stories. Curly is also a skilled boat builder and has built several boats for himself and his neighbors. Hailing originally from Rochester, Washington, Timothy "Curly" Leach appears to have found contentment in Port Protection. As a staunch advocate against the use of money, this reality TV personality diligently works to procure the essentials for his livelihood and strives for a simple, fulfilling life. Frequently, he can be spotted maneuvering the waters surrounding the Alaskan island, accompanied by his faithful canine companions, as he engages in fishing. Moreover, Curly is renowned for his skill in felling trees to gather firewood. He maintains a constant enthusiasm for his television presence and eagerly supports the promotion of the show.
Sam Carlson: As one of the most senior members of the show's cast, Sam Carlson has dedicated over five decades to life in Port Protection, a place he called home during his formative years. This reality TV luminary is celebrated for his exceptional hunting prowess and affectionately referred to as "The Engineer" due to his inventive spirit, despite any official qualifications for the title. While he possesses a deep-rooted appreciation for science, Sam doesn't appear to have a strong affinity for modern technology. At the time of this writing, it seems he continues to reside on the secluded Alaskan island with his wife, who has yet to make an appearance on the show. Sam is widely regarded as one of the area's longest-tenured inhabitants, earning profound respect from the community for his wealth of experience.
David Squibb: At the time of this writing, David Squibb resides in Point Baker, Alaska, steadfastly embracing his minimalist way of life. With a profound passion for the natural world, this reality TV luminary frequently embarks on outdoor escapades, sharing captivating photographs on his social media platforms. Beyond his woodworking projects, he finds joy in fishing and cherishing moments with his close-knit circle of friends and family.

Originally from Edmonds, Washington, David is currently in a fulfilling relationship with Kris Jackson. Their strong bond is evident through their frequent companionship, marked by their shared affection for animals.
Mary Miller: Although Mary Miller hails from Oakland, California, where she's affectionately known as "The City Girl," don't let the moniker mislead you. Her profound affinity for nature frequently leads her on various outdoor adventures. Moreover, her exceptional marksmanship skills, possibly influenced by her father's ownership of a gun range, are beyond question. Childhood fishing excursions with her family have also honed her essential survival skills. Despite her lively, outspoken, and humorous demeanor, her heart belongs to the natural world, and she appears to have a limited fondness for modern technology. Mary wholeheartedly embraces the tranquil life within the close-knit Port Protection community.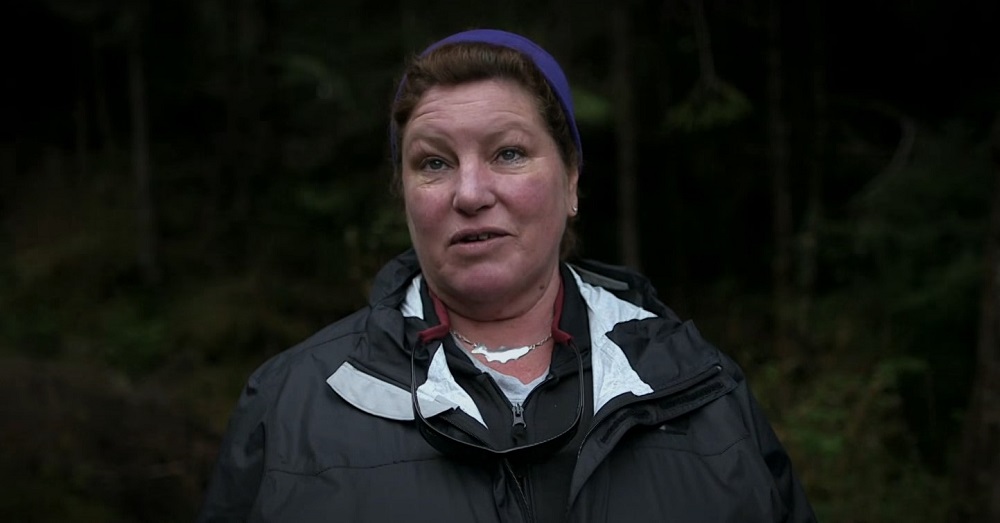 These are just a few of the cast members of Port Protection. The show has given viewers a glimpse into the lives of these unique individuals and has shown how they have adapted to living in such a remote and challenging environment.
The future of Port Protection is uncertain. The village is facing a number of challenges, including climate change, the rising cost of living, and the decline of the fishing industry. However, the residents of Port Protection are a resilient bunch, and they are determined to continue living their way of life.
Only time will tell what the future holds for Port Protection, but one thing is for sure: the show has given viewers a unique glimpse into a way of life that is rapidly disappearing.
The legacy of Port Protection is that it is a reminder that there are still places in the world where people live off the land and follow a traditional way of life. The show has also shown the importance of community and the strength of the human spirit.
Port Protection is a valuable resource for anyone who wants to learn more about the challenges and rewards of living in a remote Alaskan village. The show is also a reminder that there is still beauty and wonder to be found in the natural world.